Liberal Arts & Studies Graduate Certificates Areas of Interest
Updated: Apr 6, 2022
A Liberal Arts & Studies Graduate Certificate (sometimes referred to as a post-bachelor's or post-master's certificate) is a specialized certificate within the field of Liberal Arts, most commonly aimed at students who already hold a bachelor's or master's degree and want to hone their studies further. Liberal Arts encompass a broad subject area based on intellectual pursuits such as literature, humanities, creative arts, and much more. Those interested in one of the subject areas within Liberal Arts may wish to deepen their knowledge through a graduate certificate, which can often lead to expanded employment opportunities. Graduate certificates enable students to advance their education without having to enroll in a lengthy master's or Ph.D. program, saving them both time and money. Here are some key things to consider before enrolling in a Liberal Arts & Studies grad certificate program:
Liberal Arts graduate certificates typically take around one year of full-time study to complete (depending on the subject area and prior education)
When available, part-time schedules may spread the program out over 2+ years
While the exact number of credits needed to complete a Liberal Arts grad certificate will vary from school to school, most programs require between 12 and 18 credits
A bachelor's or master's degree in a related subject is typically required
For some career areas, additional certification and licensing may be required upon completing the graduate certificate program (for example, those who wish to teach, etc.)
Why Get an Online Graduate Certificate in Liberal Arts & Studies?
Earning a graduate certificate in the Liberal Arts & Studies field can:
Give you niche knowledge in a subject area you are passionate about
Open up a wider array of career opportunities
Boost employability across a range of sectors
Improve earning potential
Open up opportunities in leadership, management, and senior-level roles
Provide access to professional networking
Demonstrate your commitment to lifelong learning
Prepare you for further graduate or Ph.D. studies if you choose to continue your education (many credits can be applied toward a higher degree)
Online Liberal Arts & Studies Graduate Certificate Specializations
Liberal Arts & Studies graduate certificates come in a variety of specialty areas, including: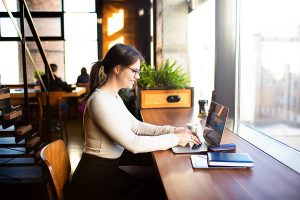 Creative Writing Graduate Certificates are advanced qualifications for English grads who wish to enter creative writing as a career. This is typically suited for those who wish to become novelists or fiction writers, but it is also suitable for editing, screenwriting, poetry, and play writing careers.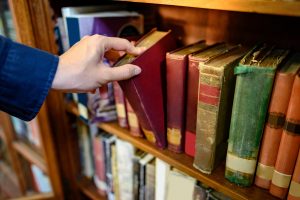 If you have a passion for the written word, an English Literature Graduate Certificate may be suitable for you. You will learn advanced analytics and comparative studies, among other things. Career choices include teaching literature in schools or colleges, reviewing books, and more.